Ah, memories. Hillary I am sure thinks about her days in the White House, perhaps while seeking her nightly personal pleasures. Good times, good times.
Good times at least for hubby Bill, who was nailing everything but the carpet, down on the floor. His most famous episode, the one he lied about and was impeached for, was of course Monica Lewinsky, America's Sweetheart. The cigar inserted, the splooge on the blue dress, the handy and blowie inside the Oval Office. Pure class.
But what of Hillary during those crazy Spring Break days? She speaks not of that.
However, thanks to some patriotic journalists, we now know Madame met Lewinsky at least once, and even shook the hand that touched the Presidential weiner. See for yourself, in the photos here. Above, that's Billy Boy shaking hands with Alan Greenspan, with just a glimpse of Hillary and Monica in the background.
Here's another shot of Bill and Monica, smiles all around: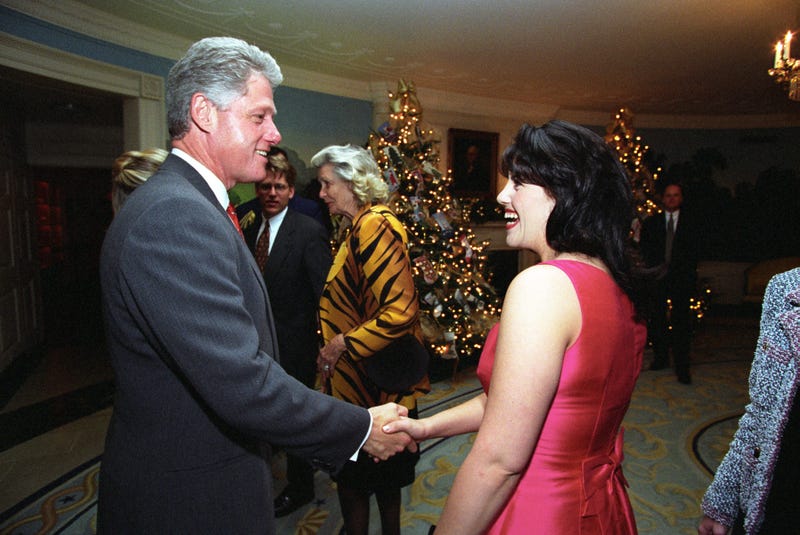 But the best of all is this composite image put together by the evil geniuses at Gawker, showing Monica's face when she was in front of Bill, and when staring into the cold, dead eyes of her rival Hillary: